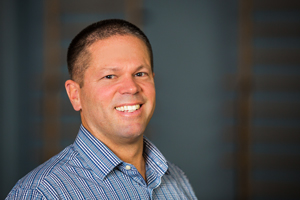 Kevin Bigley, PT, MSPT
Kevin is the owner and director of Ascent Physical Therapy. In 1988 Kevin graduated with a B.A. in Business Administration from Belmont Abbey College. He then went on to receive his Masters of Science degree in Physical Therapy from Boston University in 1993.
Kevin has had extensive training in many aspects of orthopedic physical therapy, including manual therapy, neurodynamic mobilization, dynamic stability and movement assessment and management. He continues to advance his clinical skills and knowledge by attending several national and international conferences annually. These conferences feature world renowned researchers and clinicians, who present cutting-edge scientific evidence and treatment techniques. This effort reflects Kevin's commitment to keep current with the latest research and ensure the most advanced and proven treatments are offered to our patients. As a result, he has authored several articles that have been published in Sierra Sports Journal and Trail Runner magazine, pertaining to musculoskeletal health, fitness, and training. Recently Kevin has contributed to the highly acclaimed book, Triathletes in Motion: Assessing Movement for World Class Technique.
He has worked on the medical staff for the AVP/Crocs professional volleyball tour and is currently one of the team physical therapists for the Western Nevada College athletic program. Kevin was one of the first ASTYM Certified therapists in the state of NV, is a CoreAlign Master Instructor(CAMI), and also one of the first certified therapists to do Trigger Point Dry Needling(TDN) in the state.
Besides his professional accomplishments, Kevin is an avid runner and has completed numerous marathons and ultramarathons including the Western States Trail 100 Mile Endurance Race in 2000 and the Tahoe Rim Trail 100 Mile in 2016. Kevin has also served as the Vice President of the Sagebrush Stompers running club, a non-profit organization, which organizes and manages several running events each year to raise money for multiple local charities. Kevin helped create the Tahoe Rim Trail 50K / 50 Mile / 100 Mile Endurance Runs in 2001 and served as co-race director for 7 years. This race has been recognized as a national championship event by the Road Runners Club of America (RRCA) and the USA Track and Field Association. He has served as a coach for the Tahoe Fit marathon training program, as a medical consultant for both the Sagebrush Stompers and Tahoe Mountain Milers running clubs. He has donated his time in the community as a coach for Capital Soccer Club and holds a National D and National Youth license.
Kevin has been a member of the following organizations:
American Physical Therapy Association, Orthopedic Section
Nevada Physical Therapy Association
Australian Physiotherapy Association, Musculoskeletal Physiotherapy Specialty Group
International Association for the Study of Pain
American Academy of Orthopedic Manual Physical Therapists