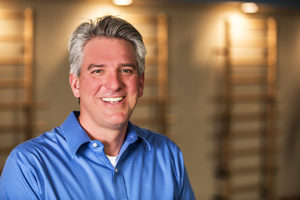 Rock, Roll and Release
with Jon Sherwood
This class utilizes fitness balls and foam rollers to relieve tension, stretch out sore muscles and provide soothing self-massage. They will also be used for improving core strength, flexibility and balance. Using the latest neuroscience and fascial research, the focus of the exercises will be to enhance movement with greater comfort, ease, and mindfulness.
Promote balance and body awareness
Assist with sensory motor learning
Improve posture and alignment
Decrease stress and muscle tension
Increase flexibility and range of motion
PARKING
Due to the location of our facility we ask all class participants to park in the middle lot of the shopping center. Please reserve the parking area in front of our facility for patients in need of easy access for medical purposes. Thank you!
---
MONDAYS
Rock, Roll & Release (SIMPLE)
12:00 pm – 1:00 pm
THURSDAYS
Rock, Roll & Release (MIXED)
4:00 pm – 5:00 pm
PRICING OPTIONS
Drop-In: $15/class
10-PACK: $120
Wellness Members: $12/class