The Personal Wellness and Injury Management Program at Ascent is designed to provide a continuum of individualized care for every client. Based on the Hoffman Concept of FIX + FOUNDATION + FUN.
Fix + Foundation + Fun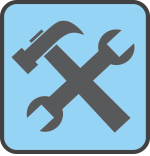 FIX Phase: Designed to allow for direct personal sessions with one of our therapists to address dysfunction and restore fundamental movement patterns. This can be done with the application of many different hands-on techniques designed to restore mobility and facilitate ideal movement. Once movement patterns are restored the client can then proceed onto the Foundation Phase of the program.

FOUNDATION Phase: Build and maintain strong fundamentals of movement.  Focused on refining the relationship between stability and mobility. The Foundation Phase clients develop more conscious body awareness and refined movement performance.

FUN! Phase includes sporting and daily physical activities that one engages in for enjoyment and to stay healthy.
Did you notice?
This concept runs parallel to our motto:
FIX = Get Well.
FOUNDATION = Stay Well.
FUN = Live Well!
Whether you are an exercise enthusiast, weekend warrior, or an elite athlete, this program can help you achieve your ambitions intelligently and effectively.